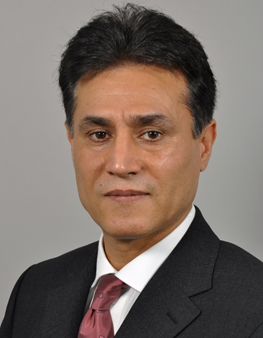 Bijan Khosravani – Founder and Managing Director – Your Expert for Strategic Management, CRM and Project Management
Bijan has been a consultant and academic for the past 20 years, and is a visiting lecturer at well-known German business schools. He was previously management consultant and project manager at international companies such as SAP, update.com, Axon Global, German Telecom, IDS Scheer, BTC AG, and many more, successfully delivering dozens of international and global business and IT projects. His key skills are as a consultant, entrepreneur, teacher and researcher. As a consultant, he has developed a number of CRM, business and IT strategy solutions with his colleagues at different multinational companies, including AREP4CRM©— developed by himself—to enable firms to gain competitive advantage from CRM programs and business and IT project activities. As an entrepreneur, he has established a number of businesses with his partners in UK and Germany. As a teacher, he has taught different management and business subjects such as CRM, strategic marketing, business development, project management, and intercultural management, among others, at bachelor, master and executive MBA levels. He is a frequent keynote speaker at both academic and practitioner conferences, particularly on the topic of CRM, project management and intercultural management. He has also published numerous articles and papers in the field of business and management research; other (unpublished papers) have been written in the course of specific corporate consultations.
Bijan holds an Advanced Postgraduate Diploma in Business Administration (doctoral research studies) from the University of Gloucestershire (UK), an MBA from the University of Bradford—Triple Crown School of Management (UK), an honors degree in International Business Administration from Wiesbaden University of Applied Sciences (Germany) and the University of West London (UK), and an outstanding degree in German language and literature from the University of Munich (Germany). In addition, he has earned several professional certifications in international business and management studies (e.g. Digital Marketing Strategist, Project Management and Social Media Manager). He speaks fluent German, English and Persian (Farsi).