Customer management is a corporate philosophy and management discipline that focuses on the customer in all areas of the company. In this respect, our customer management approach differs from the traditional, functional customer care and marketing approach. Our approach describes a differentiated, customer-centered alignment of strategy, marketing, communication and distribution channels, as well as processes, organization and ICT. Its key concept, "BKC's CRM Hexagon©", comprises six central areas:
Processes – BPR, BPO, change management, and business rules
People – organizational structures, knowledge management, incentives, etc.
Technology – infrastructures, applications, etc.
Knowledge management – data, analytics, etc.
Customer Engagement & Experience – customer requirements and expectations, customer satisfaction, etc.
Metrics – customer loyalty, customer satisfaction, etc.
We accompany our customers at every step of this transformation, from strategy to sustainable implementation with clear, measurable results.
BKC's CRM Hexagon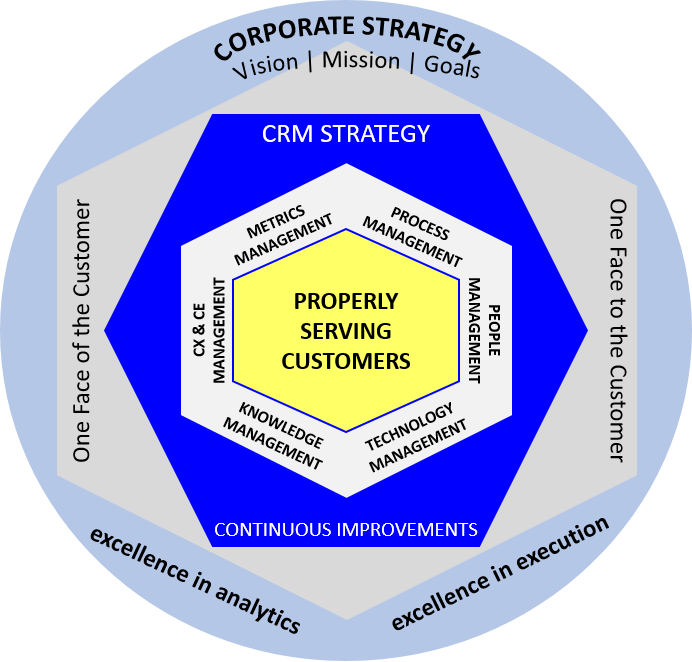 ---
Integrative project approach
BKC pursues a five-phase approach to the development and implementation of digital CRM strategies. The basis is a detailed status quo analysis. It examines internal processes, organizational structures, ICT architecture, and available data.