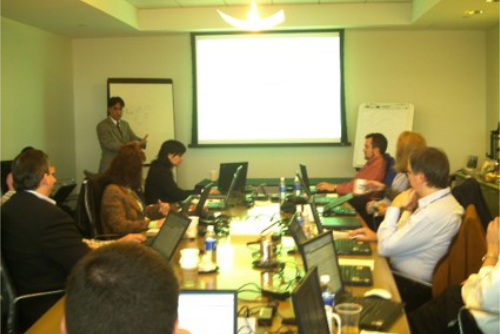 Keynote Speaker
Bijan Khosravani, founder of BKC, management consultant and author, is a leading expert in digital CRM, project management, and intercultural management. He is not only an experienced entrepreneur and solopreneur, but also an unconventional thinker in the field of new customer management. His credo: "CRM is more than just a digital technology" to win customers with customer-centered CRM. He is a visiting lecturer at several international universities in Germany. His clients include the elite of Germany's Mittelstand (SMEs), innovative small businesses, and start-ups. He communicates with high authenticity and tangible passion with customers, explains his successful concepts, and describes how he has built up his business. In this way, he inspires executives and entrepreneurs, and, as a charming keynote speaker, motivates participants to break new ground. Bijan offers you lively, informative and interactive sessions with high practical relevance for discussing and developing your strategic potential.
Lectures and seminars
With a keynote speaker, you want to make your next congress, business or employee event, management meeting, customer event, start of the year, trade fair or association meeting a fascinating experience, which your participants will continue to talk about for a long time.
Lecture and seminar topics
digital CRM – CRM is more than just a digital technology

entrepreneur und solopreneur – long-term success needs a plan

intercultural management –

from experience and best practice

international project management – understanding your project as a complex dynamic system